Balloons for Manchester Pride - Rainbow Balloons
16 Mar
Posted By
2 Comment(s)
2012 View(s)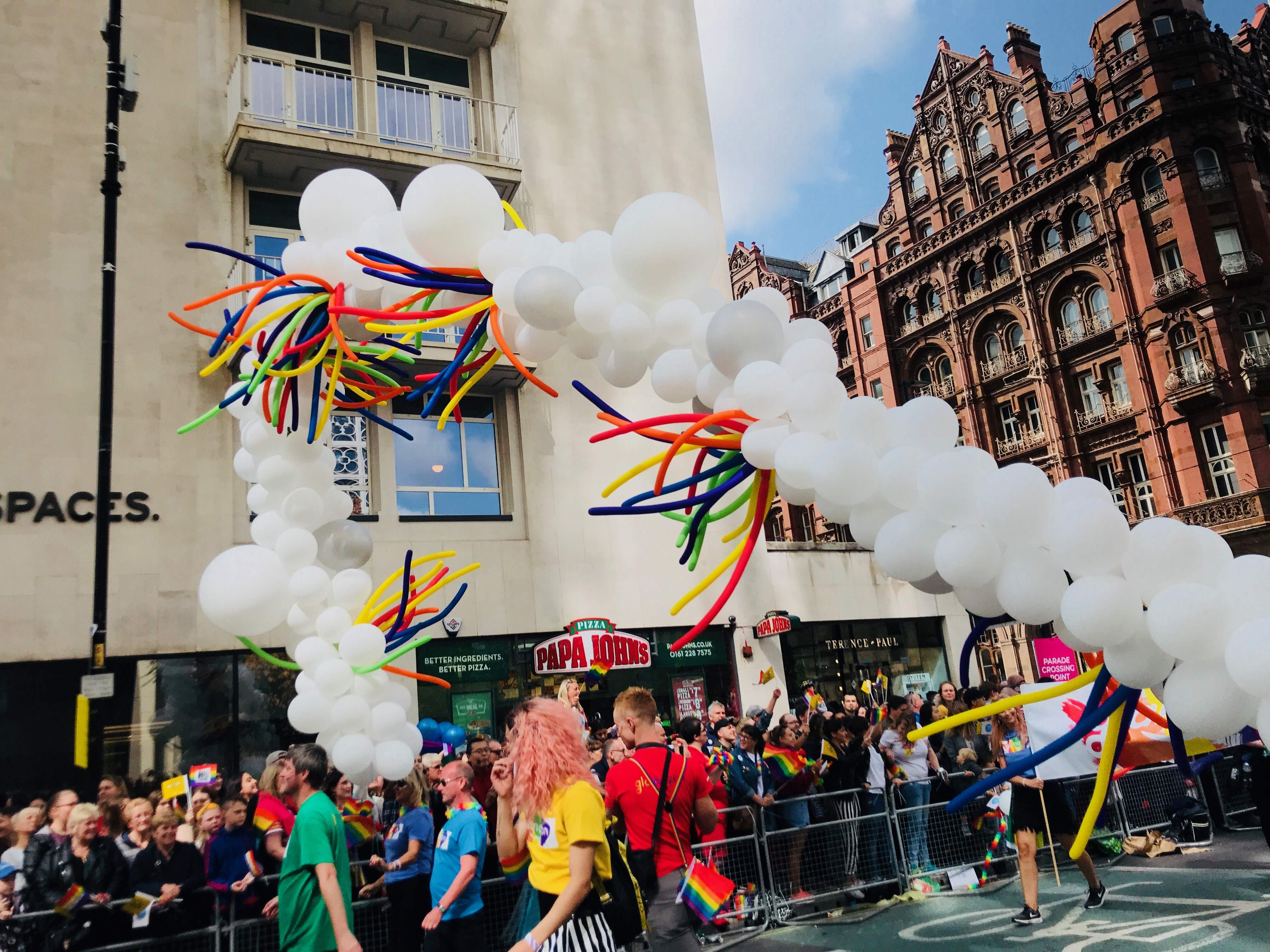 Balloons for Manchester Pride – Rainbow Balloons!
At Party HQ we are so proud to be from a city which has equality and diversity rooted at it's core. Pride Manchester epitimises what this city stands for, diversity, tolerance and acceptance and we love to be a part of this incredible celebration of love and life.
There is no better way of adding a splash of rainbow colour to your Pride event than with balloons.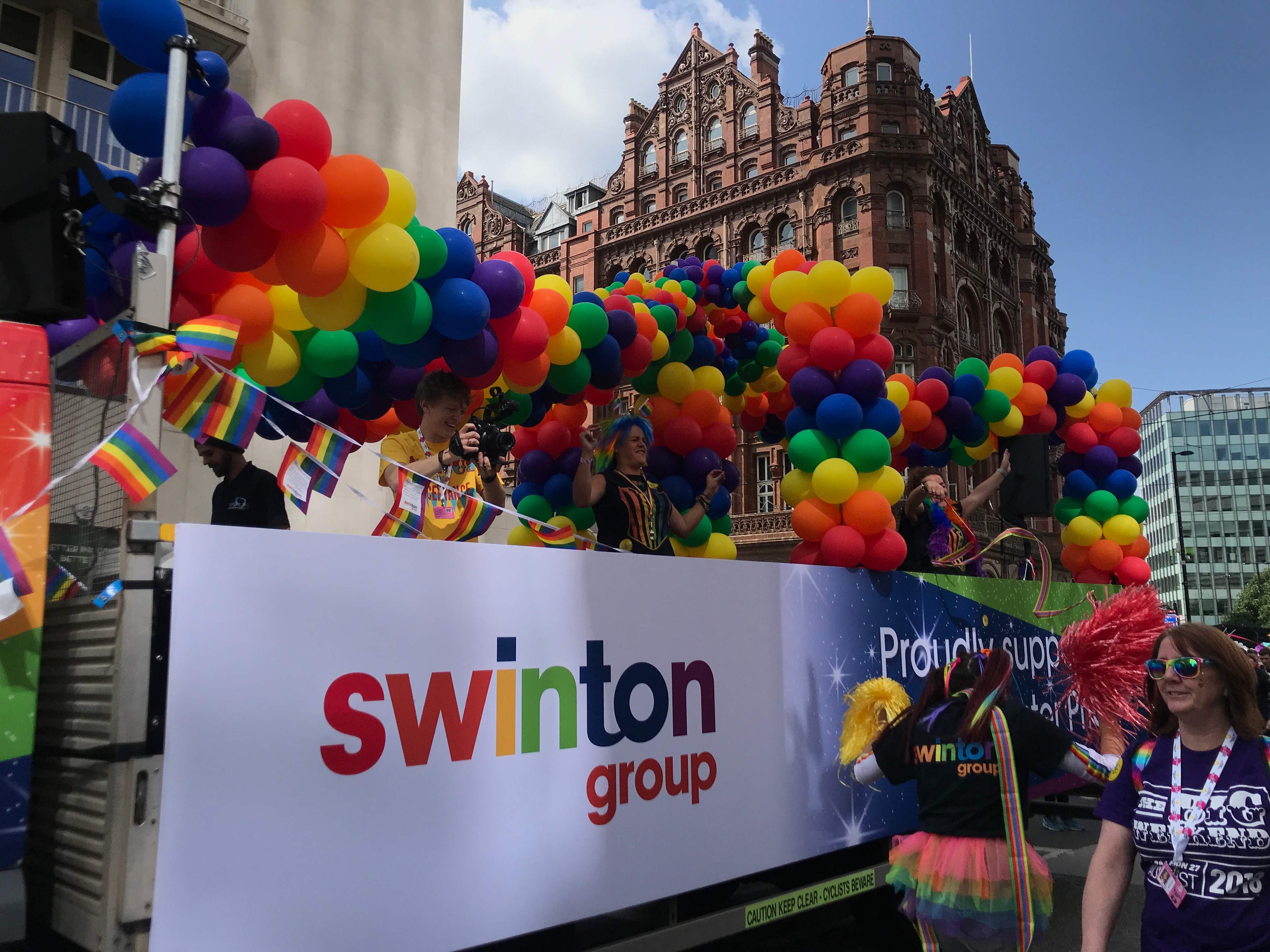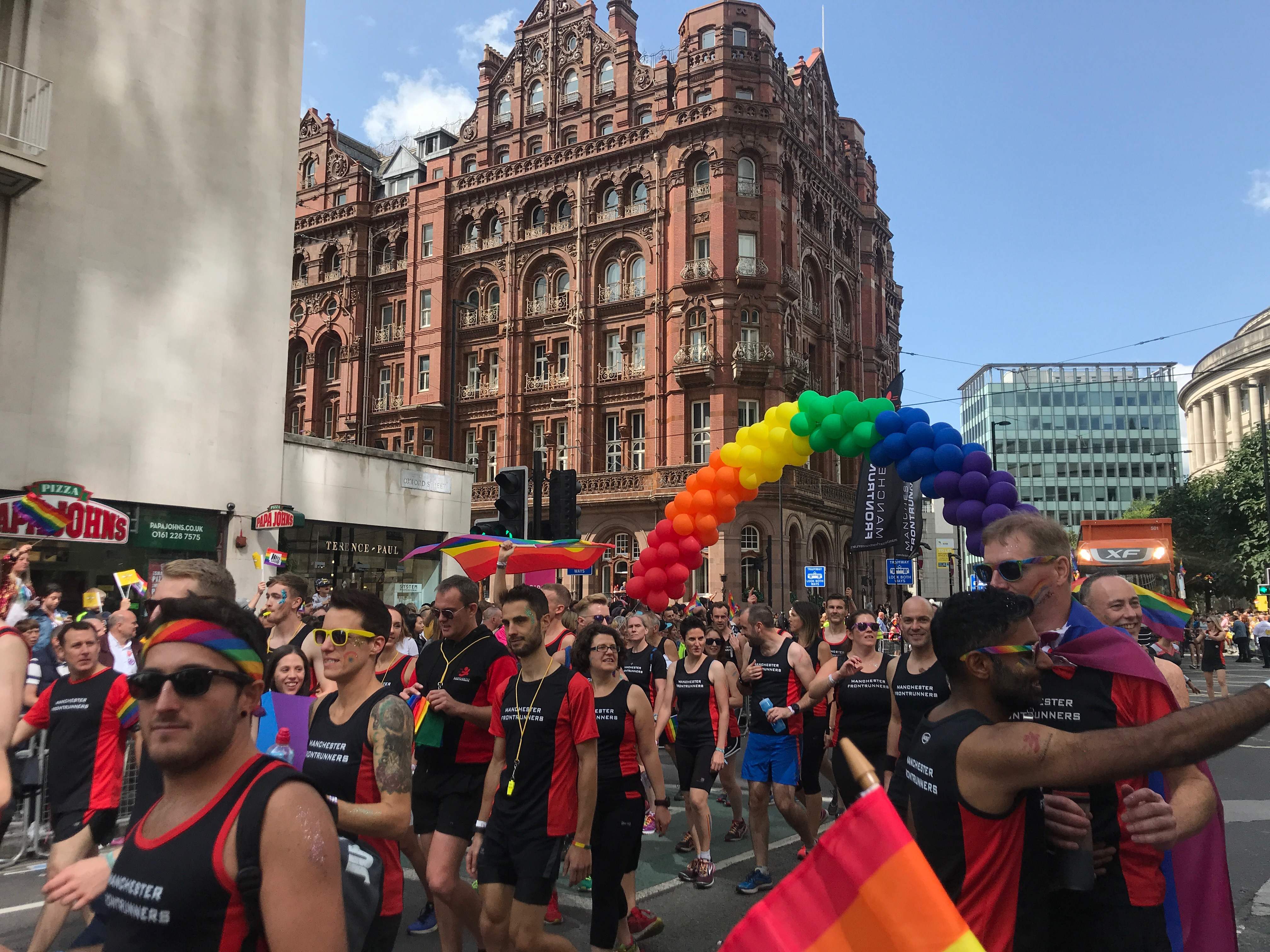 From rainbow balloon arches for outside restaurants and bars, large rainbow garlands to adorn the sides of floats and vehicles to hand held bunches and wind wavers for the procession we can supply them all.
We can also provide a branded solution, with full colour printing options on all our latex balloons.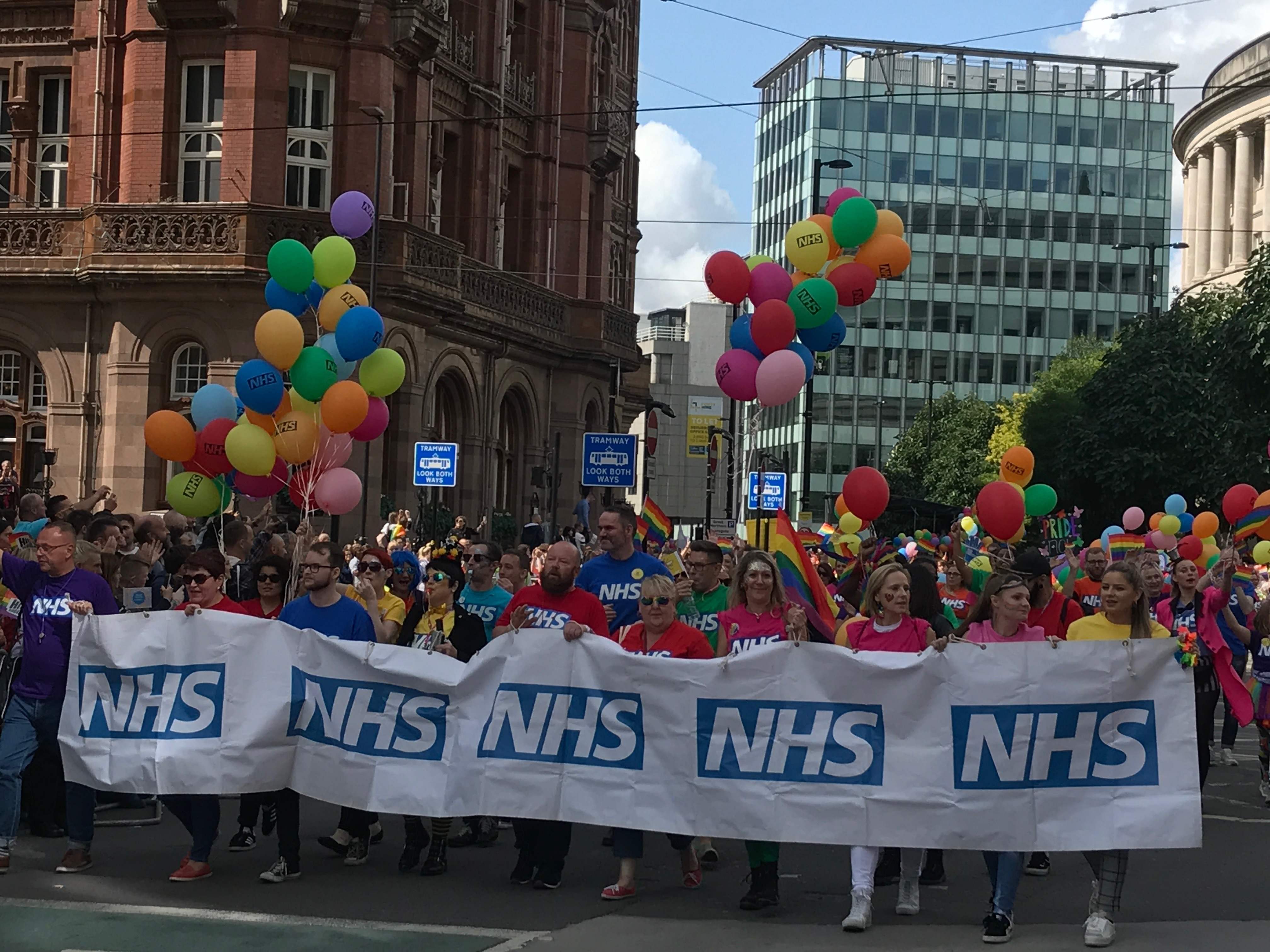 We are eco friendly! - All our balloons are high quality latex and are sustainably sourced and fully biodegradable, we can provide a completely plastic free decor solution which is so important as the balloons are being used outside.
Please contact us to see how we can help you with your Pride event 0161 799 6639.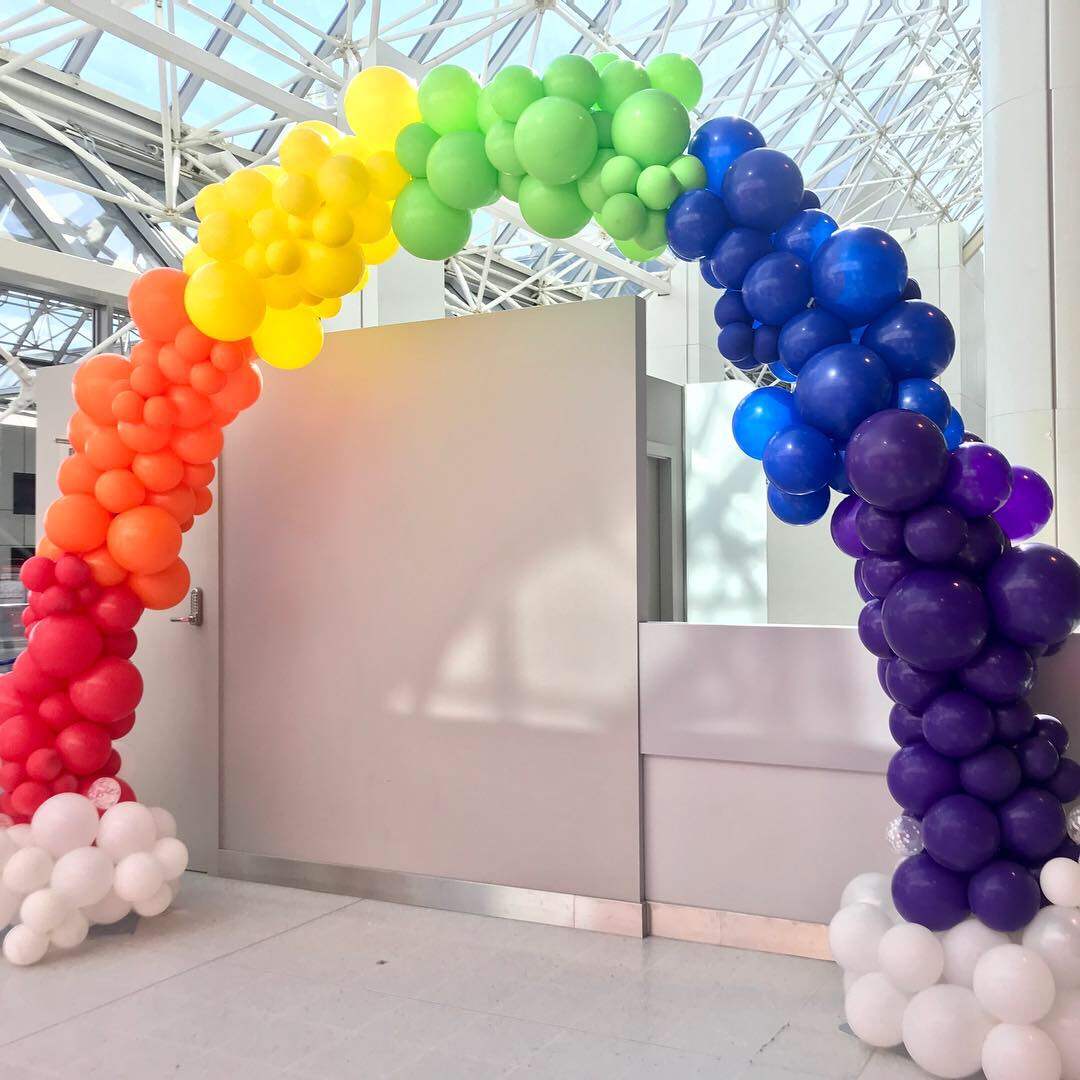 All images are the property of The Party Company, some of the balloons depicted in the images were not our work.