A guide to Balloon Ceilings - A great way to dress your event
23 Mar
Posted By
1 Comment(s)
1441 View(s)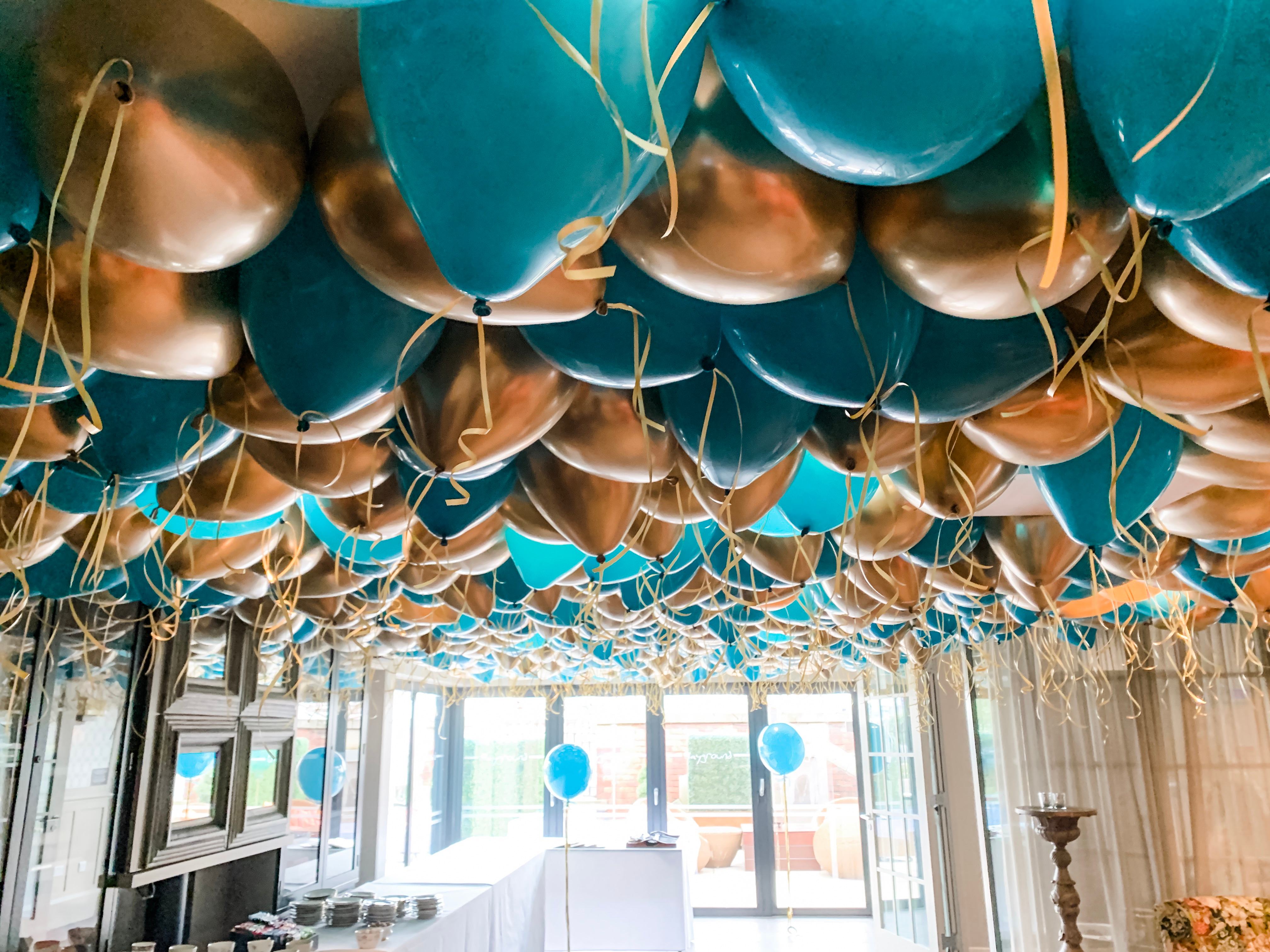 Balloon ceilings are a great way to add atmosphere and impact to your event space, perfect over a dance floor for pure party vibes!
Filling a ceiling with balloons and ribbons can be a cost effective way to dress the space, filling the room with colour and texture.
Available in a huge range of colours and sizes, we can create a balloon ceiling to suit any theme, bold and colourful or white and romantic, they work for all occasions.
Latex balloon ceilings can also be a great eco choice, using natural, biodegradable latex balloons (which we do) means your event decor can be totally plastic free and biodegradable. A huge expanse of balloons when popped will reduce down to a very small amount of waste which can be chopped up and composted. Check out our blog on balloons and sustainability here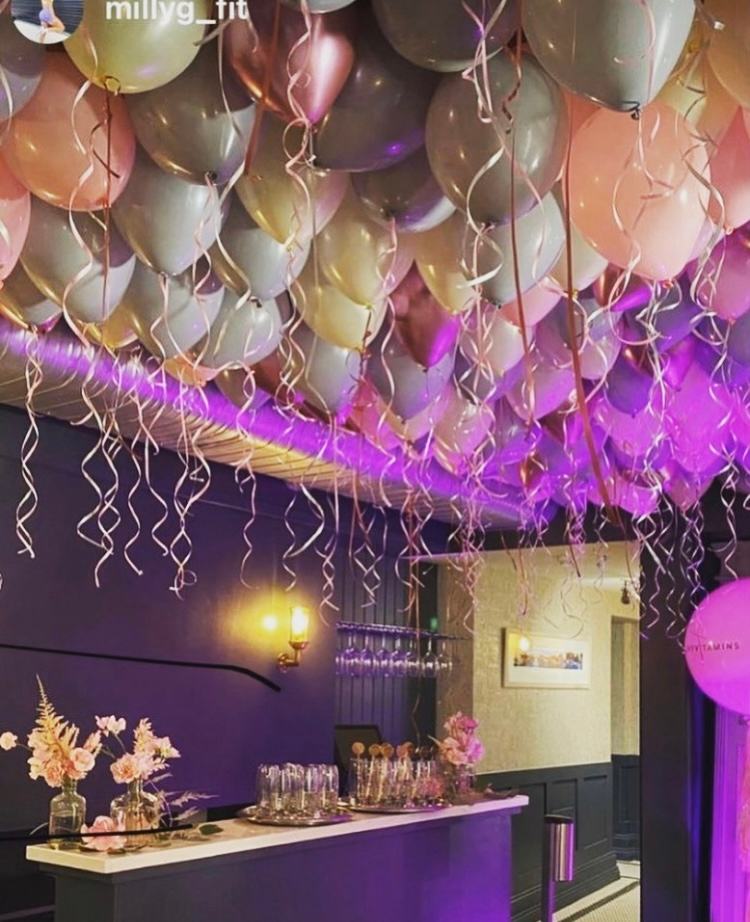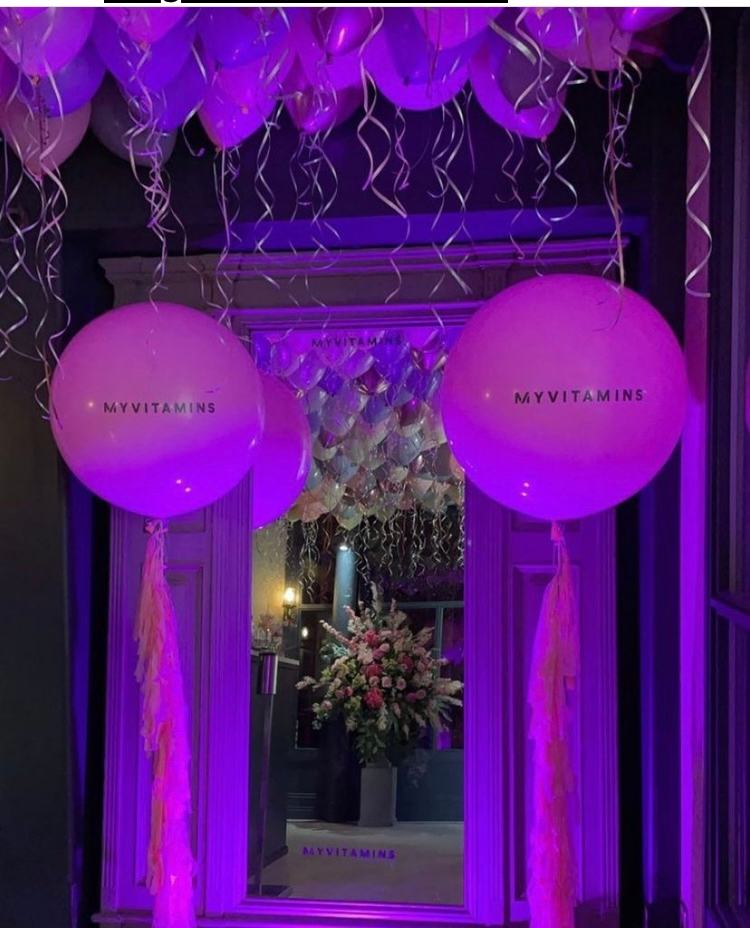 If you are considering a balloon ceiling for your event, here are a few things to consider:
One of the most frequently asked questions is how many balloons do we need, to create a nice "full" ceiling we recommend a minimum of 9 balloons per metre of ceiling, so measure up and this should give you an idea of how many you will need.
Ceiling height - if your ceiling is very high the balloons may be too high and out of the eye line of your guests, long ribbons can help draw the eye up but it is something to consider, similarly low ceilings can be tricky for this type of decor, we would recommend a minimum height of approx 9ft.
Ceiling texture/obstructions - seems like an obvious one but ceilings really need to be smooth and flat for a balloon installation, rough surfaces and balloons do not get on. Other things to consider are air conditioning units and lights, often found in event space ceilings, usually lights are LED so do not get warm but it is worth checking.
Venue restrictions - always check with your venue that they are happy to have free floating balloons, occasionally if they have very high ceilings or retractable ceilings they will not allow loose balloons.
Don't let them go! - Care must be taken to ensure that loose helium balloons do not find themselves up, up and away..so ensuring that they are not near doors, large open windows or retractable roofs is a must.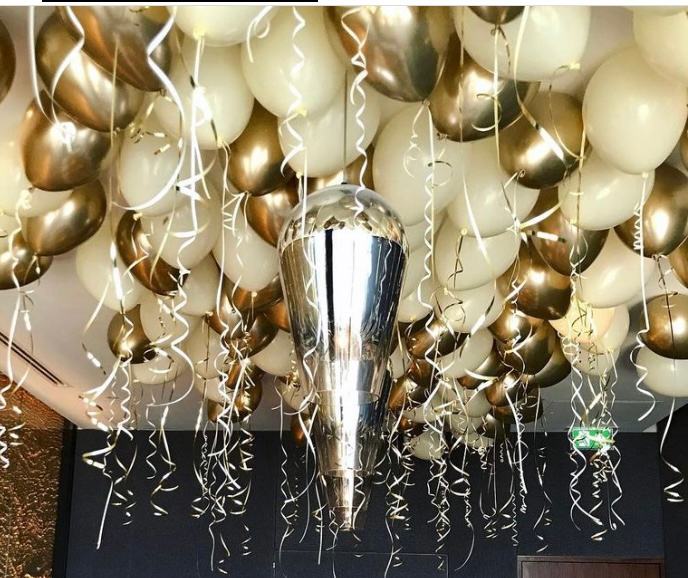 If your space is large, a creative alternative to a free floating balloon ceiling is a suspended one, this is a great way to add real drama to your event. This kind of installation can create the illusion of free floating balloons and is guaranteed to add the wow factor.
We can install a scene stealing balloon ceiling throughout the North West including Manchester, Cheshire, Salford and Lancashire.Contact us to see how we can help!