Will You Be My Bridesmaid Balloons Delivered Next day!
19 Mar
Posted By
2 Comment(s)
4280 View(s)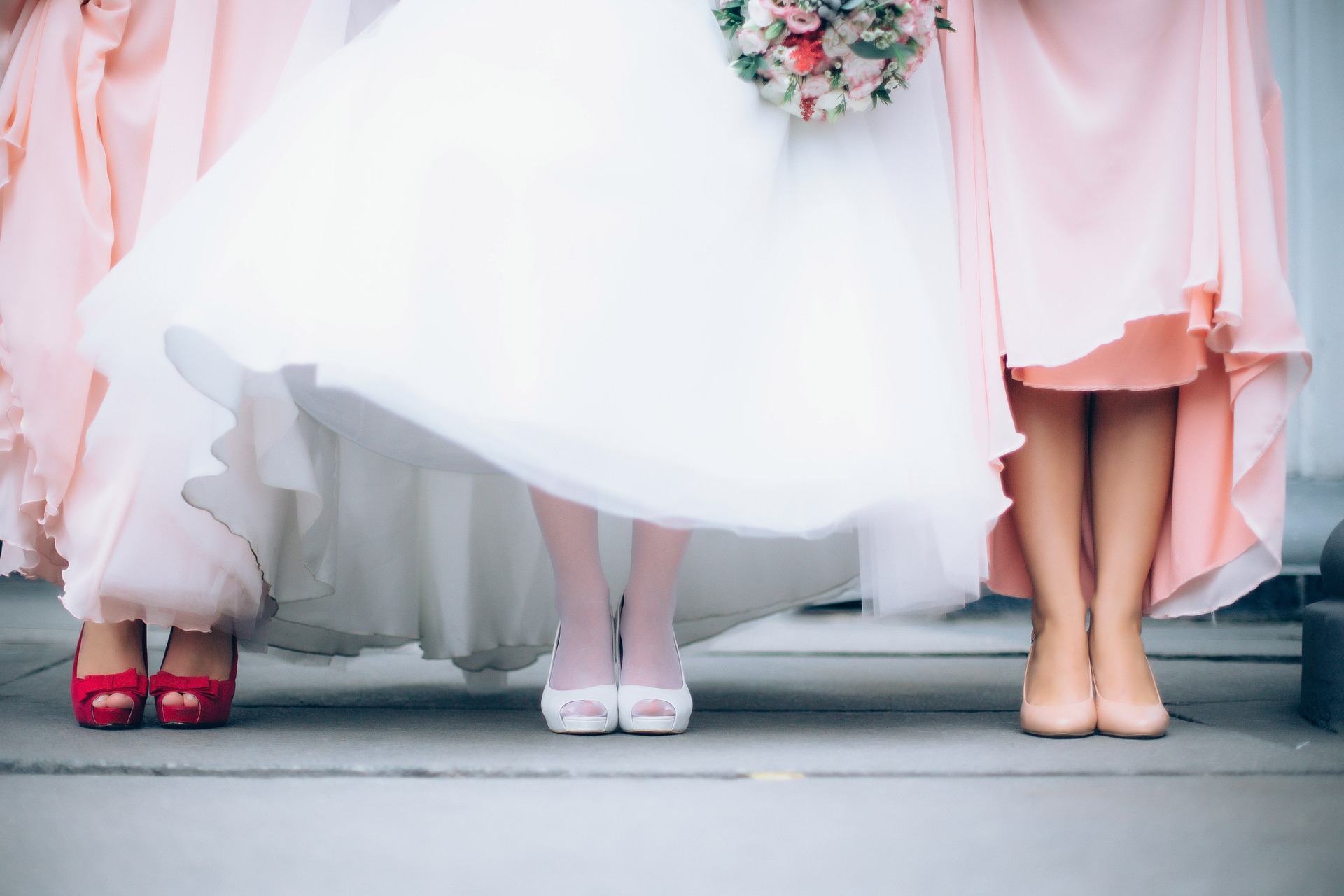 You have the Mister, but how do you ask the Sisters?!
There are so many cute ideas out there for ways to ask your best friends to be your bridesmaid. Proposal number 2 i.e asking your mates to be a part of the big day, is almost as important as proposal number 1!
We have been scouring the internet and these are some of our favourite articles, they are full of creative and original ideas. We were happy to see that a fair few of them mention our favourite way of popping the question, sending an inflated balloon (not that we are biased or anything..!)
https://www.brides.com/story/creative-ways-ask-will-you-be-my-bridesmaid
http://www.bridebox.com/blog/will-you-be-my-bridesmaid/
https://www.theknot.com/content/creative-ways-to-ask-bridesmaids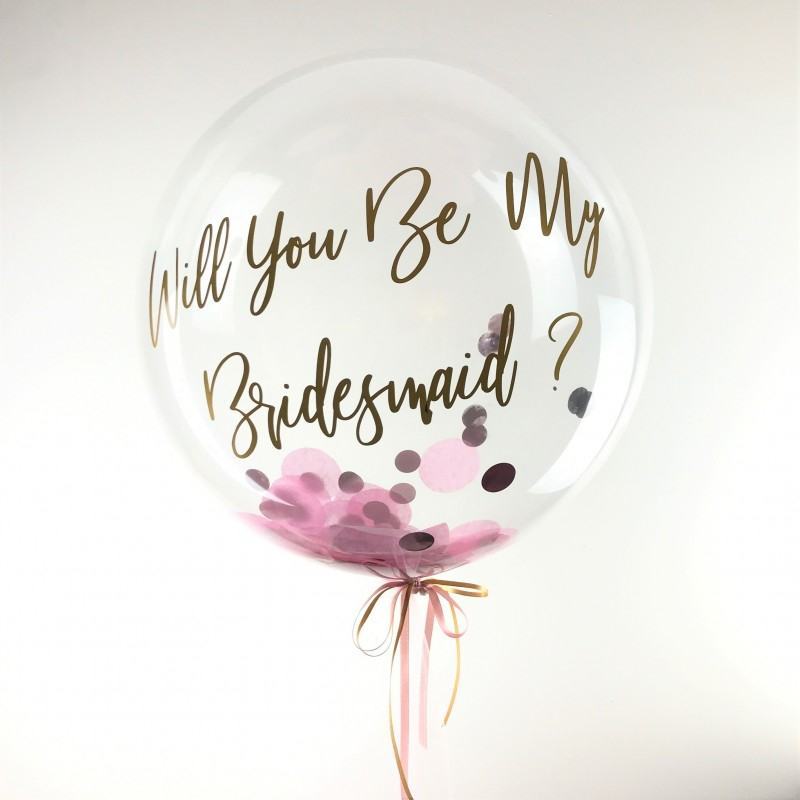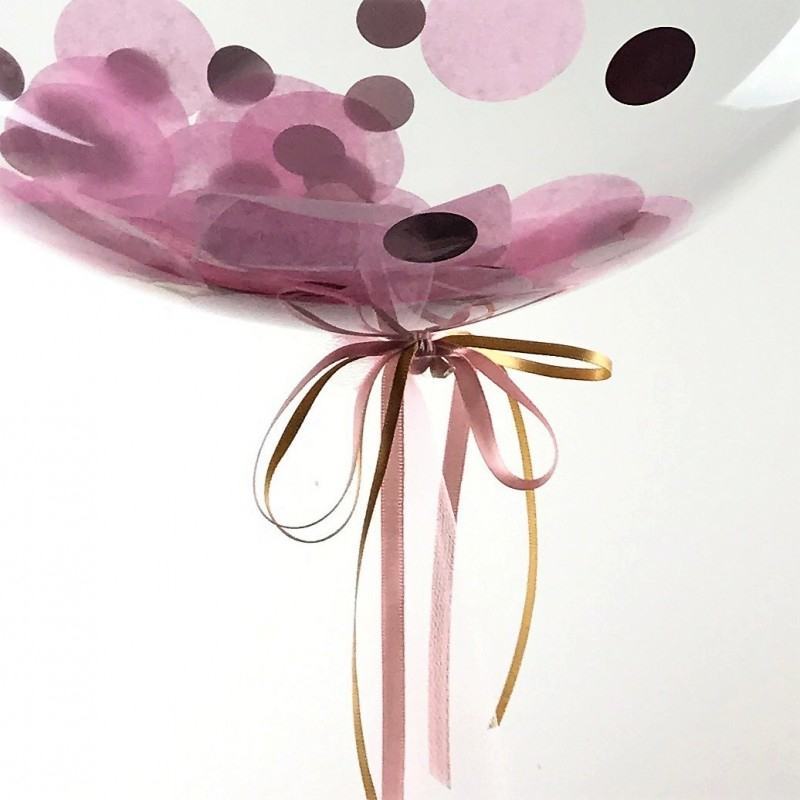 Our Will You Be My Bridesmaid balloons have increased in popularity this year and for good reason as they are the ideal way to pop the question. The pretty inflated balloons are personalised and arrive inflated and ready to float out of the box when they are opened. The boxes are large so it adds to the impact and excitement when they are received. They also create the perfect social media photo opportunity.
They are the ideal way to ask friends who do not live close by as we can post them throughout the UK and ensure that they all arrive on the same day.
We love these pictures from a recent bride to be that we helped.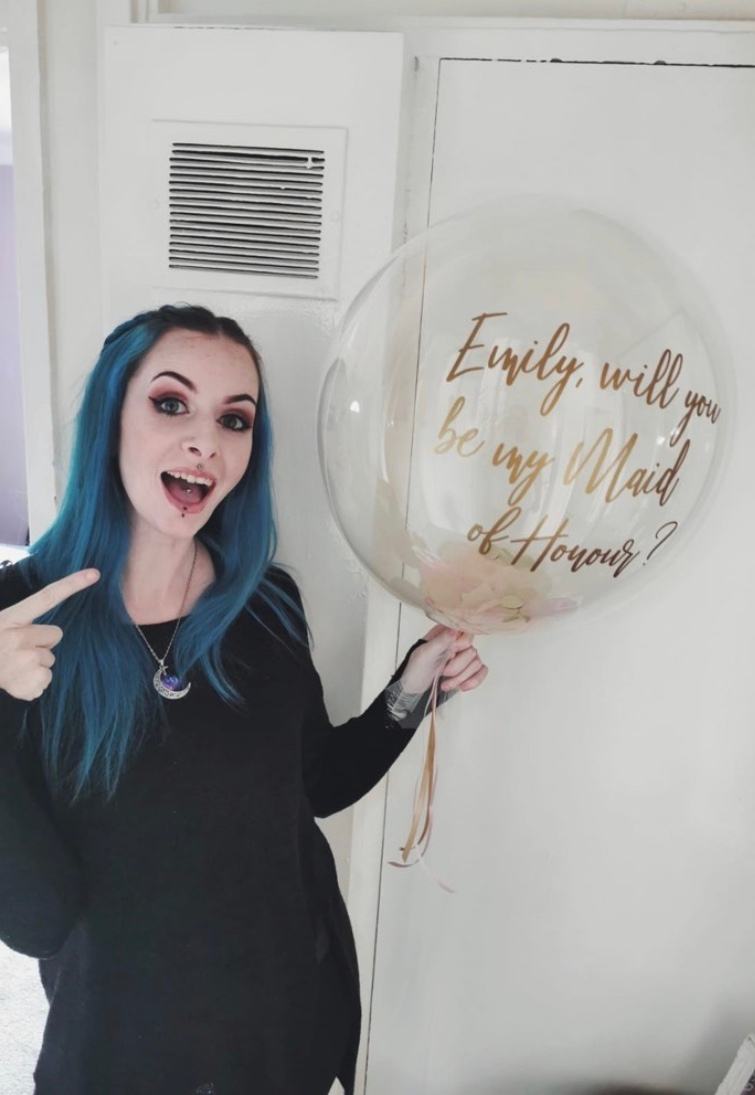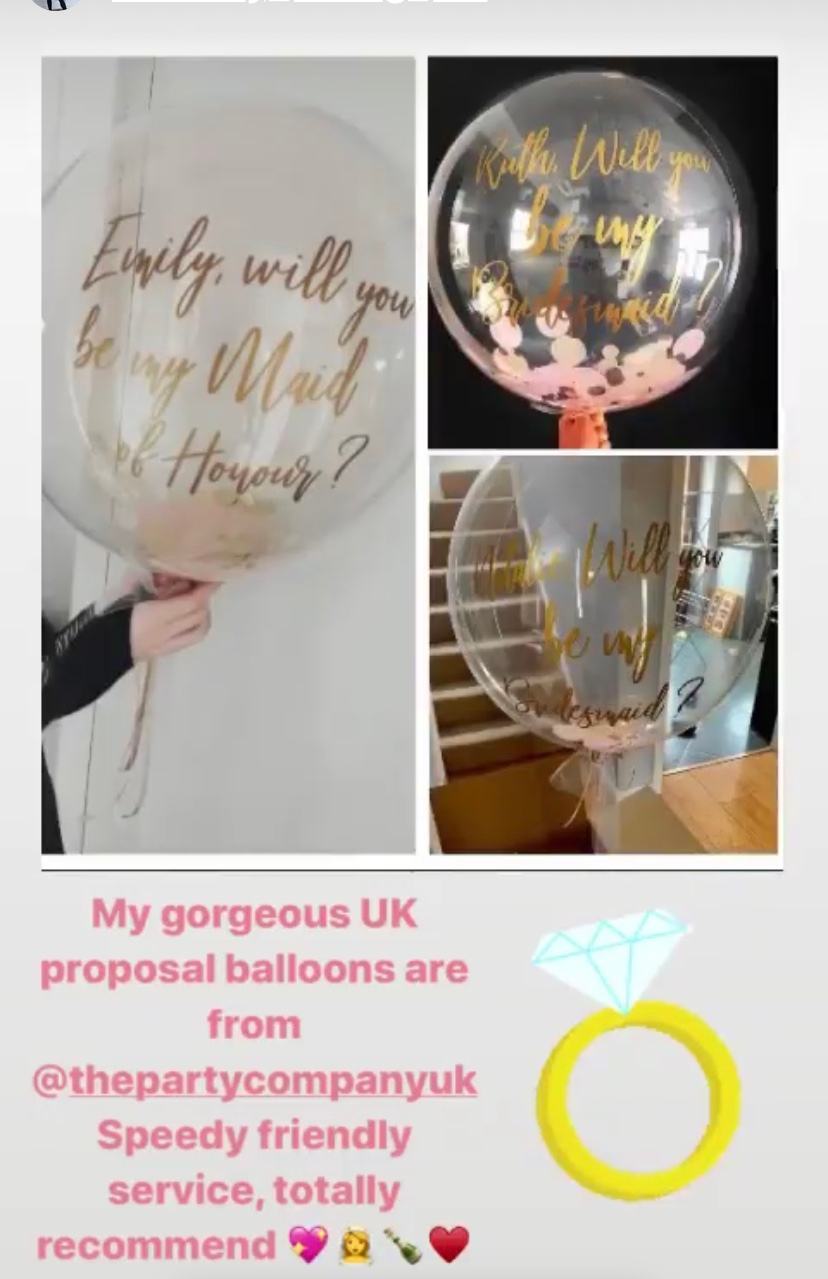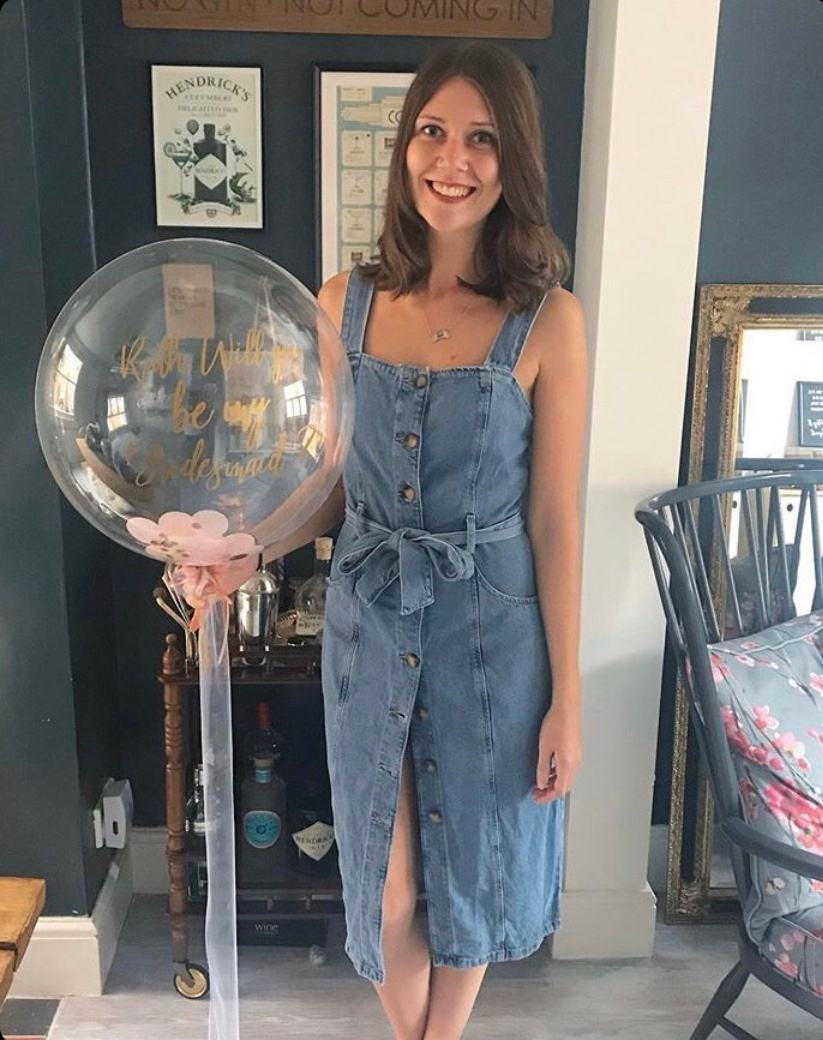 If you would like to pop the bridesmaid question using our balloons drop us an email to see how we can help or order on line here Will You Be My Bridesmaid Balloons